1. Choose Your Camera Type
The type of camera you'll need depends on where you want to place it. If you want one inside your home, there are many home security camera options. If you want one outside your home, you'll need to decide whether you want a wireless security camera or a video doorbell.

For monitoring a front or back door, consider using a video doorbell because it can be powered through your doorbell wiring. If you want to monitor another area of your property, you're better off with a wireless security camera. Keep in mind that while all video doorbells are designed to survive the elements, not all wireless security cameras are weatherproof. So be sure to check the specs of a camera you're considering if you want to put it outside.

2.Pick Your Power Source

Battery-powered wireless security cameras and video doorbells offer the most flexibility in terms of placement in and around your home. Depending on the camera and how heavily it's used, you'll need to recharge it anywhere from weekly to once every few months to once or twice a year. Hardwired cameras and doorbells neatly sidestep the recharging problem but may limit your placement options, unless you're willing to run an extension cord or hire an electrician.

Keep in mind that the power source you use could limit the number of models you can choose from. This is especially true of video doorbells because there aren't many battery-powered models on the market.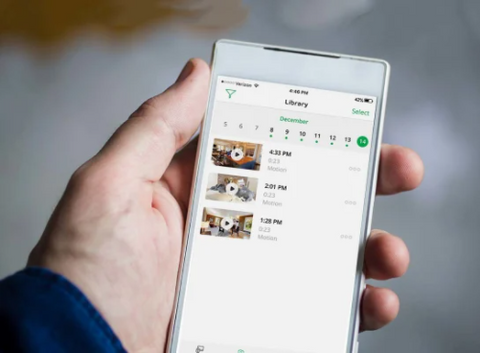 3. Compare Cloud Storage Plans

Before you pick the camera or doorbell you want, be sure to find out how much free cloud storage it comes with and how much additional storage costs. Most manufacturers opt for cloud storage—where the footage is remotely stored on a server—instead of memory cards because the video files are large. Without cloud storage, if you miss an alert for a potential intruder, you'll have no idea whether someone tried to break in. Many of these cameras also won't let you download clips to send to authorities unless you pay up.

The amount of free online storage and cost of storage plans can vary drastically by manufacturer and model. For example, the Arlo Pro 2 security camera comes with seven days of free cloud storage, which stores the most recent seven days of motion-triggered video clips, but newer Arlo cameras come with no free storage at all. Arlo charges $3 to $5 per month for 30 days of motion-triggered storage for one camera, depending on the model. (Storage plans for multiple cameras or 24/7 recording cost even more.) Ring video doorbells offer no free storage, but Ring charges only $3 per month (or $30 per year) for one camera for 60 days of storage.

Keep in mind, most of these plans store only video clips triggered by motion, not continuous video feeds. However, some brands, such as Arlo and Google Nest, offer continuous video storage plans.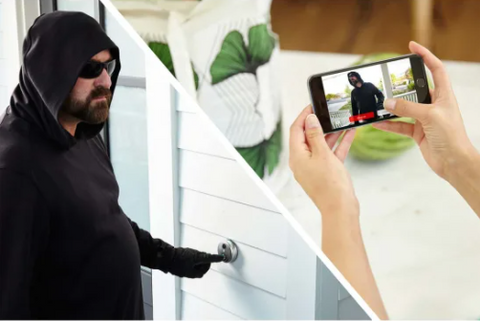 4.Consider Your Privacy

While these cameras provide peace of mind, it's worth remembering that to do that they provide a view into your home and connect to the internet. If you can watch your home from your phone, it may be possible for someone else to take a peek, too. The manufacturer also may have access to the video.
"There have been cases of companies deploying these with weak security that can be circumvented," says Justin Brookman, director of privacy and technology policy at Consumer Reports. "Don't use default credentials. Make sure you set up your own unique username and difficult-to-guess password." Read our article on creating strong passwords to make sure yours are as hackproof as they can be.

More and more cameras are offering two-factor authentication, an additional layer of security that sends you a one-time-use passcode via a text message, a phone call, an email, or an authentication app. You input the passcode in addition to your username and password when you log in. That way, if a hacker cracks your password, they won't be able to access your camera unless they also gain access to your one-time code. If your camera offers this, be sure to activate it. You can also find more advice in our article on preventing security cameras from being hacked.

These security concerns don't mean you shouldn't buy a home security camera, but if privacy is something you're worried about, you may want to keep these devices out of bedrooms.