Features to look for in a wireless security camera
Night vision A good wireless security camera will seamlessly switch between day and night modes, and should be able to pick out the same level of detail even in low light. For night vision, most devices use either LED lights or infrared, or a combination of the two.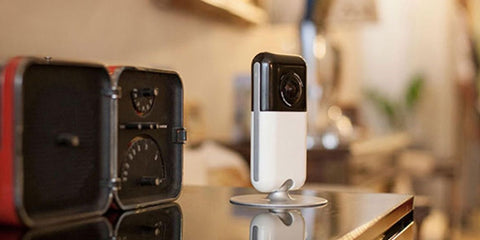 High-quality video recording
This is the most important aspect of the security camera, especially if you want to identify someone. All wireless security cameras support at least 720p resolution (1,280 x 720 pixels), and some record in 1080p (1,920 x 1,080 pixels). A higher resolution will generally mean higher-quality footage, although 720p is usually clear enough to make out faces. Ideally you want the best video resolution possible – no less than Full-HD (1080p) – so the images are clearer and easier to see. Audio recording/two-way audio If you want to hear what's going on in your house – whether it's a knock at the door or the dog barking while you're out – look for a wireless security camera with one-way audio recording. If you would like to be able to communicate with the people or animals in your home, for example, to tell your children to get on with their homework or the dog to get off the sofa, two-way audio is what you need.
Motion detection
Wireless security cameras with this feature will trigger recording when motion is detected. Some will send an alert to the app on your phone or via email. One handy feature to look out for is the ability to set up a schedule so that motion alerts are enabled only when you know you'll be out of your home.
User-friendly app
Most wireless security camera apps will be compatible with both iOS and Android, but check that the app will work with the version you have. A simple-to-use interface will make it easier to live-stream footage or view recordings. Before buying your wireless security camera, check whether all app features, such as setting a schedule or sharing footage, come as standard, or if you will need to pay extra to unlock the full functionality.