What is a video doorbell?
 A smart doorbell, also known as a video doorbell, is akin to a digital receptionist for your home. Alongside ringing like a normal doorbell, these internet-connected doorbells let you see who's on your doorstep via a built-in camera, and talk directly to them from your smartphone.
 As well as letting you greet visitors, smart doorbells can help increase security at your home. They detect motion in front of your house, from wandering pets to possible burglars, and alert you to take action if required.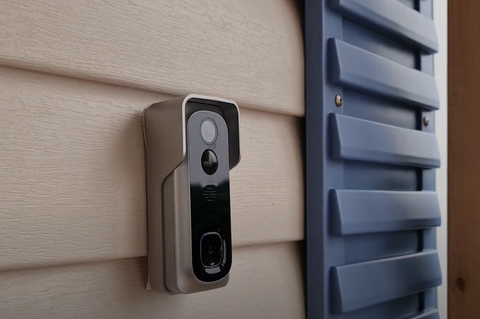 Pros and cons of smart doorbells
Pros Convenience: With two-way audio, you can speak to whoever is at the door, whether you're on the sofa or the other side of the world. You'll never miss another parcel delivery or a friend who's come to visit. Security: As well as giving you valuable peace of mind, smart doorbells enable you to pretend you're at home when you're not and warn off unwelcome intruders.  Never miss a visitor, even when you're out: The ability to receive alerts remotely means you'll never miss a caller. Live-view footage will let you confirm parcels have been delivered or that your children have arrived home, for example.  Smart home compatibility: As well as being compatible with smart home devices, such as Amazon Alexa or Google Home, some models are also compatible with smart locks. So you could physically open the door remotely to let in a visitor.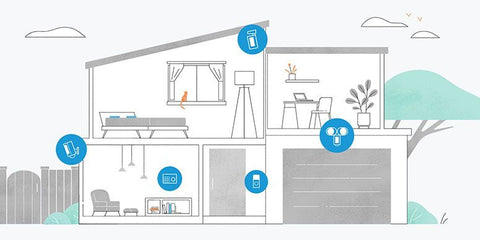 Cons Size: While some video doorbells are sleek and can be installed so they blend into the wall or door where you want to place them, cheaper models tend to be bigger and bulkier than a standard doorbell, so they will look rather obvious on your door.  Cost: Shelling out £100 or more for a smart doorbell will put a serious dent in your wallet, especially when a standard doorbell would cost less than £10. Don't be tempted by a sub-£50 smart doorbell, however, as our testing has shown they generally aren't worth buying.  Installation can be tricky: You can install a battery-powered smart doorbell yourself - see how below. For models that require a wired installation we'd advise you get an electrician to do this, so bear in mind this extra cost.  Subscription costs: Another extra outlay is video storage. Very few smart doorbells offer extensive free online storage for video clips, so you'll need to sign up for a subscription, potentially costing up to £100 a year. See more on that below.