Video doorbells claim to help enhance home security and make it easier and more efficient to organise deliveries. But do you really need one?
Video doorbell manufacturers claim that these handy – and increasingly popular – devices offer an easy solution to home security and make the process of receiving parcels easier and more efficient. But do the best video doorbells stand up to the test? And do you really need one?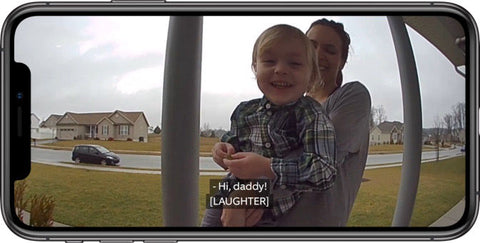 WHAT IS A VIDEO DOORBELL?
A video doorbell – also know as a smart doorbell – is a web-connected, intercom system for your home. But, unlike a standard system, these doorbells also send notifications straight to your mobile devices, showing you a live video feed of whoever is waiting on your doorstep.
This makes it easy to communicate with visitors via an installed speaker, without having to open the door. This is ideal if you're away from home and want to organised a parcel delivery; or if you find the prospect of opening the door to a stranger daunting and want to see who's there first.
Some video doorbells are also equipped with infrared sensors, motion detectors and AI facial recognition systems, letting you know when someone is approaching your property without them even pushing the buzzer – handy if you're finding your home attracts nefarious or undesirable guests.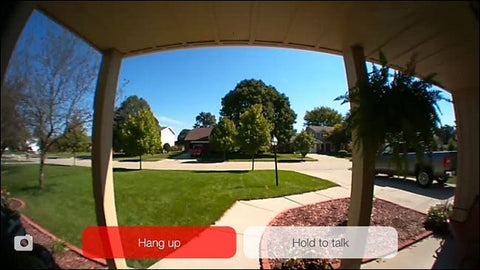 They Can Act as a Digital Peephole.
While you could just walk over to the front door and look through the peephole to see who rang the doorbell, a video doorbell can act as a glorified, Wi-Fi peephole of sorts. When someone rings the doorbell, you can just pick up your phone to see who's there, all without leaving the comfort of your couch. That way, you can see if you really need to answer the door, or if it's just UPS with your fifth Amazon package of the week.
You can also get notifications and see this live view when you're away from home. You can even do push-to-talk and communicate with the person on the other side through the speaker on the doorbell. So if the UPS guy comes when you're not home, you can tell him to just leave the package at the door.
They Double As a Security Camera.
While video doorbells can be convenient to use, they're also great for keeping your home safe and catching any bad guys.